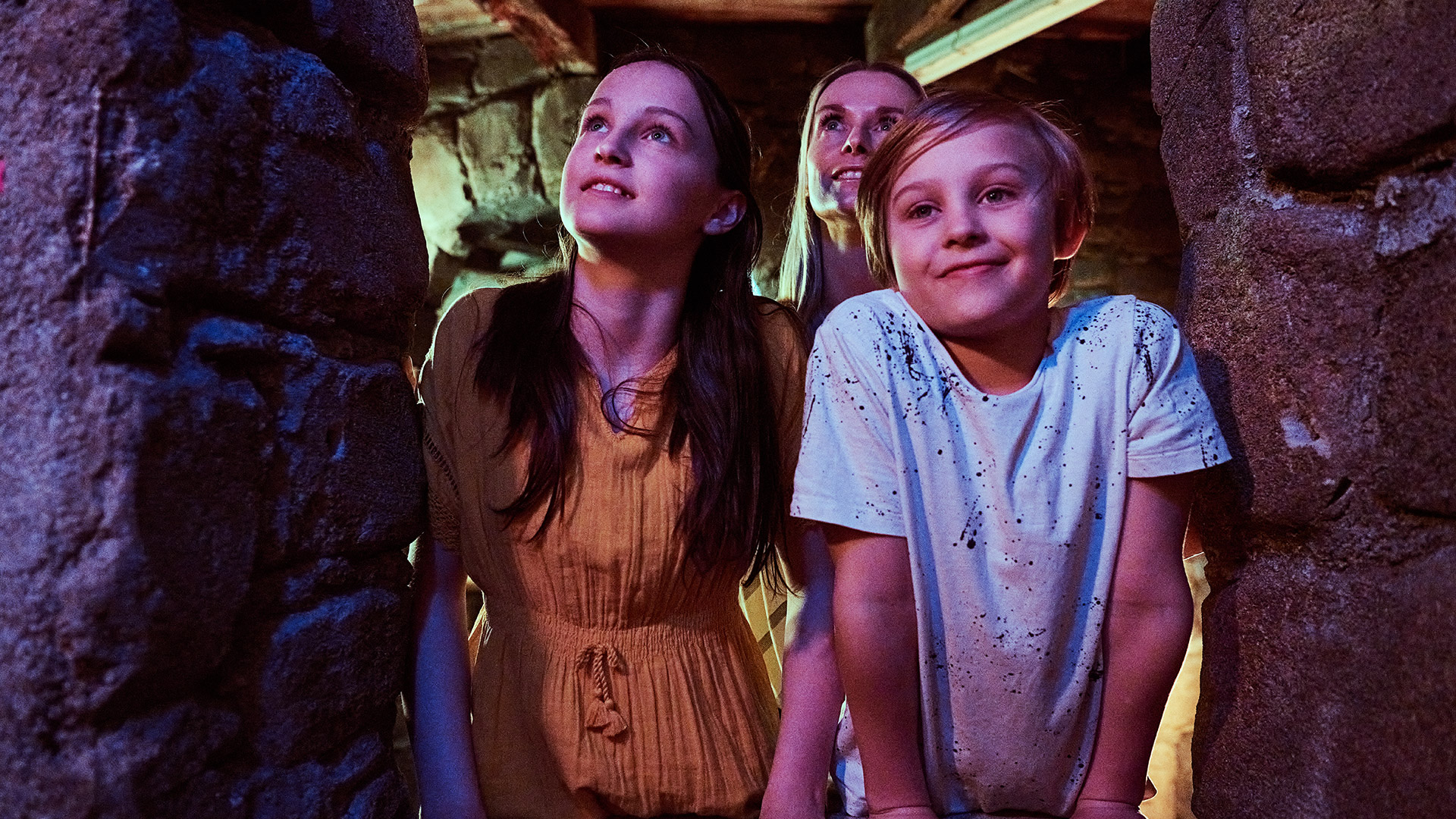 A Musem for Families and Children
The newly opened museum represents an innovation in the international museum landscape. No prior knowledge is required; history is conveyed in an immersive and engaging format reminiscent of an amusement park. With a visiting time of an hour, the Deutschlandmuseum invites families to embark on a unique journey through time. It is so fun that children hardly notice that they are learning.
2000 Years of German History in 4D
True-to-life sets you can touch, impressive historical artefacts, interactive exhibits for all ages, surprising sounds, delightful scents and a range of challenging activities let you experience and absorb history. The multisensory experience turns the museum into a true
4D experience.
Embark on a journey through 2000 years of German history: sneak through a knight's castle, print at Gutenberg's printing press, learn how Martin Luther reformed the church, dance in the Roaring Twenties, witness the destruction of Berlin in 1945 and division of the country, the rise and fall of the German Wall and German reunification. 12 unique and distinct eras await those brave enough to travel back in time.
Our exhibition enables young and old alike to learn about German history through a mixture of fact and fun. No one interested in engaging with Germany's history should miss out on a visit.
The whole family can play at numerous interactive stations: dress the Kaiser in new clothes, use Artificial Intelligence to investigate the origin of the German flag, find the burglar in the pharmacy, barter on the black market and switch between East and West German television. There are games for all ages from 6 upwards.
The Main Attractions of the German Capital
At a historic location, where the city was once divided by the Berlin Wall, the museum is easy to reach by car or by public transport (Potsdamer Platz stop). Many of the city's museums and sights, such as the Brandenburg Gate, Checkpoint Charlie or Museum Island, are within walking distance. The adjacent German Spy Museum is one of the city's most frequented museums.
A children's museum awakens a sense of adventure and discovery in young people. An interactive, multi-sensory exhibition makes learning fun.The Deutschlandmuseum sets new standards for these criteria and creates a shared experience for children and families alike.
The interactive approach to the presentation of history adopted by the Deutschlandmuseum presents children (from the age of 6) and teenagers with a unique experience.
Although designed to appeal to children, the immersive approach of the Deutschlandmuseum is just as stimulating for adults, who also take part in the fun.