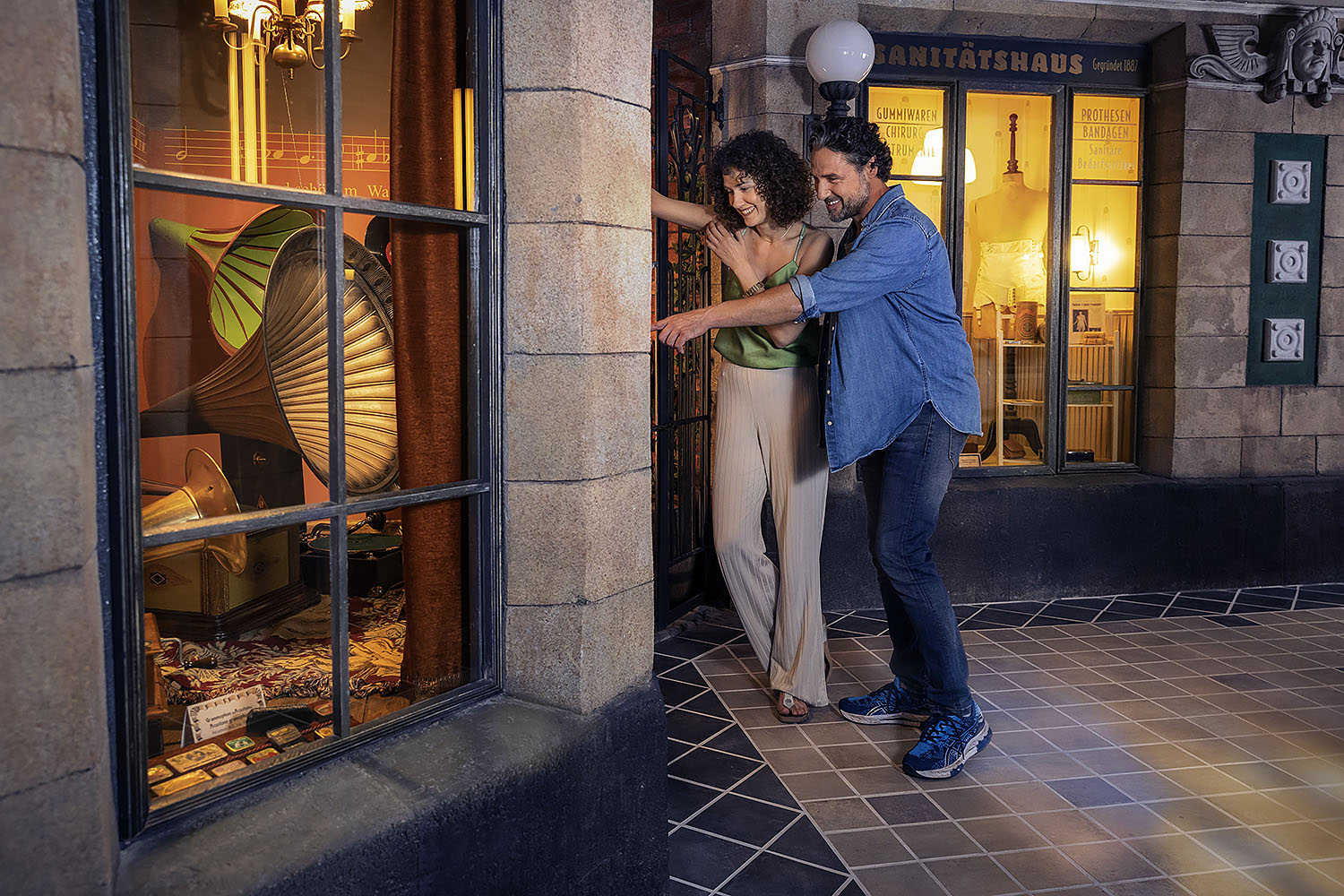 Deutschlandmuseum: The Collection
Immerse yourself in the fascinating collection of the Deutschlandmuseum. Its extraordinary exhibits are close enough to touch, providing exciting insights into Germany's history and culture!
The life-size and detailed exhibition takes visitors on a fascinating journey through the central epochs of German history. The sounds and smells of our exhibition transform a conventional museum visit into an immersive experience of the past that brings the past to life.
The multi-dimensional exhibition of the Deutschlandmuseum presents objects from various eras of German history ranging from the Middle Ages to the Thirty Years' War and the Weimar Republic to Germany after the fall of the Berlin Wall.
While immersing yourself in German history in our museum, you can marvel at exhibits from different eras of German history. Particularly impressive is a 12th century executioner's sword with a rounded tip. It was not used for combat but was reserved for executions. A very rare exhibit from the 18th century is a violin made by the famous Ficker family of violin makers. These high-quality instruments enjoyed great popularity throughout Europe.
The First World War weapons displayed in the reconstructed trench provide some surprises. In addition to a range of hand grenades constituting the state-of-the-art of early twentieth century weaponry, visitors can view a simple homemade club used in trench warfare. The Third Reich, the darkest chapter of German history, is illustrated by a range of exhibits, including the special sunglasses issued to the defendants at the Nuremberg Trials to shield them from the glare of the television lights. Objects from the Berlin techno scene from the 1990s show how Germany changed after reunification. These are just a few examples from our exhibition.
Many of the furnishings in the faithfully recreated settings are also real historical objects. Discover the variety of goods on offer in the shop windows of the Weimar Republic, the stylish home furnishings from the age of the economic miracle and a display from a kiosk from the year of the Peaceful Revolution in 1989.
The immersive exhibition shows a range of exhibits from various epochs in Germanhistory – from the Middle Ages through the Weimar Republic up to the fall of the Berlin Wall.
The first museum of its kind, the Deutschlandmuseum opened in summer 2023. It uses life-size, detailed sets to stage realistic reconstructions of the German past.
Berlin currently has a number of permanent and temporary exhibitions focusing on the DDR. Visitors to the German Spy Museum learn about the secret history of the DDR; the Deutschlandmuseum also contains a section on the division of Germany.